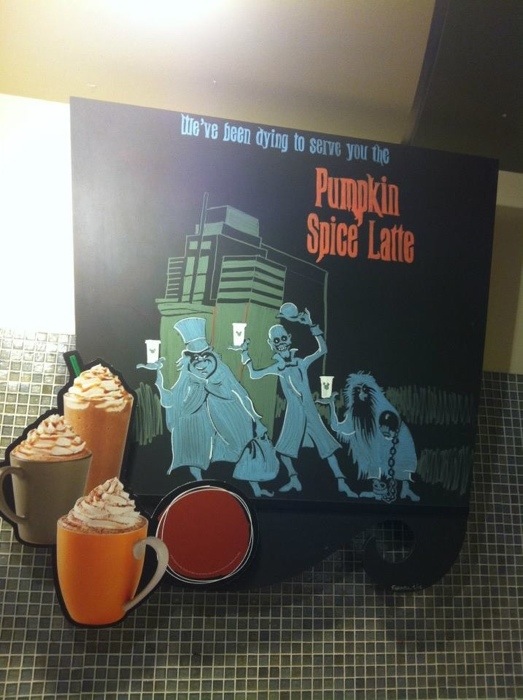 You may recognize this image of our favorite Haunted Mansion ghosts offering up the most coveted Fall beverage. I shared it around Halloween when a friend showed it to me and after a little investigation [I love the internet] I eventually came to find the source of this little beauty. Long story short, I've actually become good friends the with the artist. His name is Robert Farrell and his work is fabulous. I'm thrilled to share this interview with him and many more of his Disney Starbucks menus! I must admit this is another one of those posts I was so happy about that I hoarded and reread and waited and reread and… If you love the mouse and/or the coffee mermaid you will LOVE these mash-ups. As you read on you'll see why it was easy for us to sprout a friendship..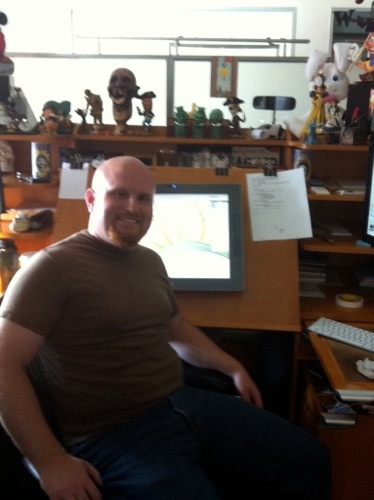 Tell me about what you do for the mouse.
My title is 'Digital Character Artist' for Disney Princess and Disney Fairies in Disney Consumer Products. You can see my work at any store that sells Disney merchandise. My most recognizable pieces are my Haunted Mansion stretching portrait paintings. The most popular one is my "Snow White's Corruptible Mortal State". My nickname that I have at Disney is 'Mr. Sparkles' which was given to me by my boss in a meeting where I presented new, princess, sparkly art.
When you were young, did you dream of being a Disney artist when you grew up?
Yes. When I was little I always wanted to be a Disney artist. I am a second generation Disney artist. My father, Russ Farrell, has been working on Disney art for 30 years. I grew up watching him design the Disney stores, Hollywood Studios and other miscellaneous projects. I knew I had a calling to be a disney artist at the age of 6 when I told my dad "that Peter Pan art is off model, the neck is too short and his hat is too small" and my father was shocked because that is what he was planning on fixing.
Where do your Disney Starbucks menus live and how did that begin?
My Starbucks menu art lives at 3 different areas of the company. The bulk of the art is at the Starbucks at our Glendale Creative Campus. I have also done menu boards for the Starbucks at Disney Imagineering (The Figment menu) and I have done a few at the Starbucks at Disney Studios in the Frank G. Wells Building. How it started was the general manager of the Starbucks asked the Disney artists if anyone was interested in drawing Disney characters on the menu board and I jumped all over it.
Which menu is your favorite to date?
My Favorite to date is a tie between the Evil Queen holding up a green, boiling, Starbucks cup and the Haunted Mansion hitchhiking ghosts.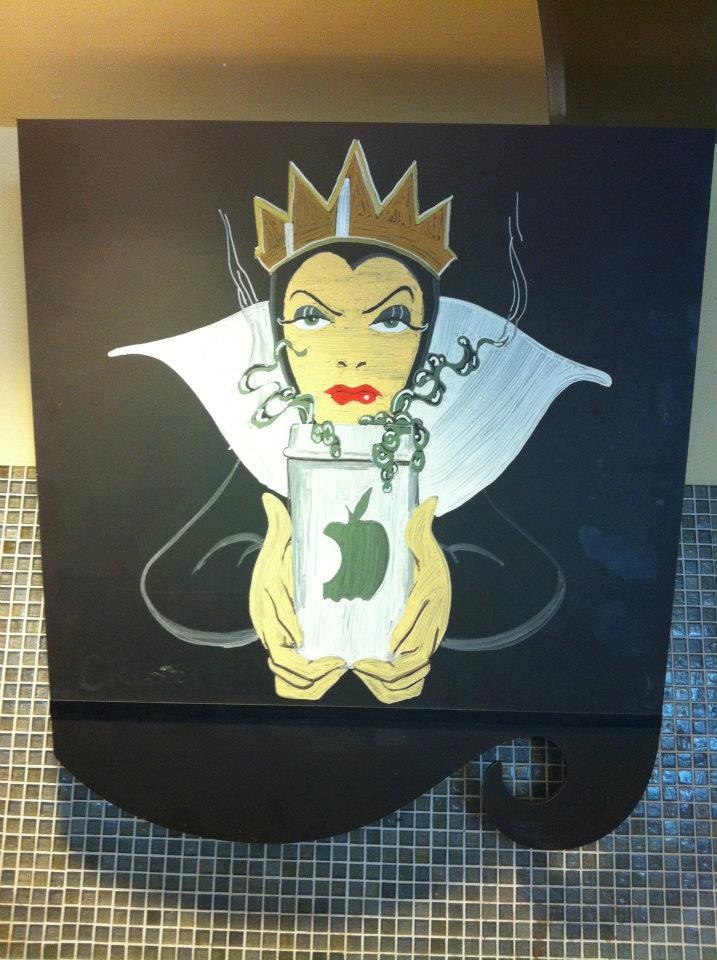 Favorite of Walt's old men and why?
My favorite of the Nine Old Men is hands down Marc Davis. He is the man behind all the classic Disney Princesses (besides Snow White) and Tinkerbell. Plus as an Imagineer his designs for Haunted Mansion and Pirates of the Caribbean are amazing! People that knew him said he was the kindest, sweetest person to work for. I would give my right arm to be with Disney in the late 30s and to work with such a talented man. (Right arm because I am left handed.)
The Haunted Mansion.
Regular Starbucks drink? Tall coffee in a Grande Cup, lots of Half n Half and half of a Sweet n Low. I get a tall in a grande so I don't have to pour out any coffee to add creamer.
Fantasmic or World Of Color?
Fantasmic (Disneyland)
Three cool facts about you?
-I have a unique work station at Disney. I modified an old school, Disney, Kem Weber, animation desk to hold my Wacom Cintiq Monitor Tablet in place of the animation disk and mounted a 27″ apple cinema display off to the right
– I have a twin brother and we are total opposites down to he is right handed and I am left handed.
-I grew up around disney my whole life and I work with people who remember pushing me in a stroller. (One is Disney Legend Floyd Norman.)
What can we look forward to from you in the future?
I will be at 2013 D23 Expo, hopefully signing new pieces of art that I have created.
Enjoy this gallery of his Disney Starbucks menus that will be updated as he creates more!
It's so hard to pick a favorite! I love the Ariel ones and The Haunted Mansion Ghosts. The best thing is how creative he is, incorporating actions relevant to the character. I can envision 101 Dalmations running through and knocking a cup over hence the pup licking the coffee up. And how Stitch is drinking from the straw off the menu in his usual mischievous fashion. So fitting!
Which ones do you like?