Disclosure: I was provided with reserved seats for me and my party at this show.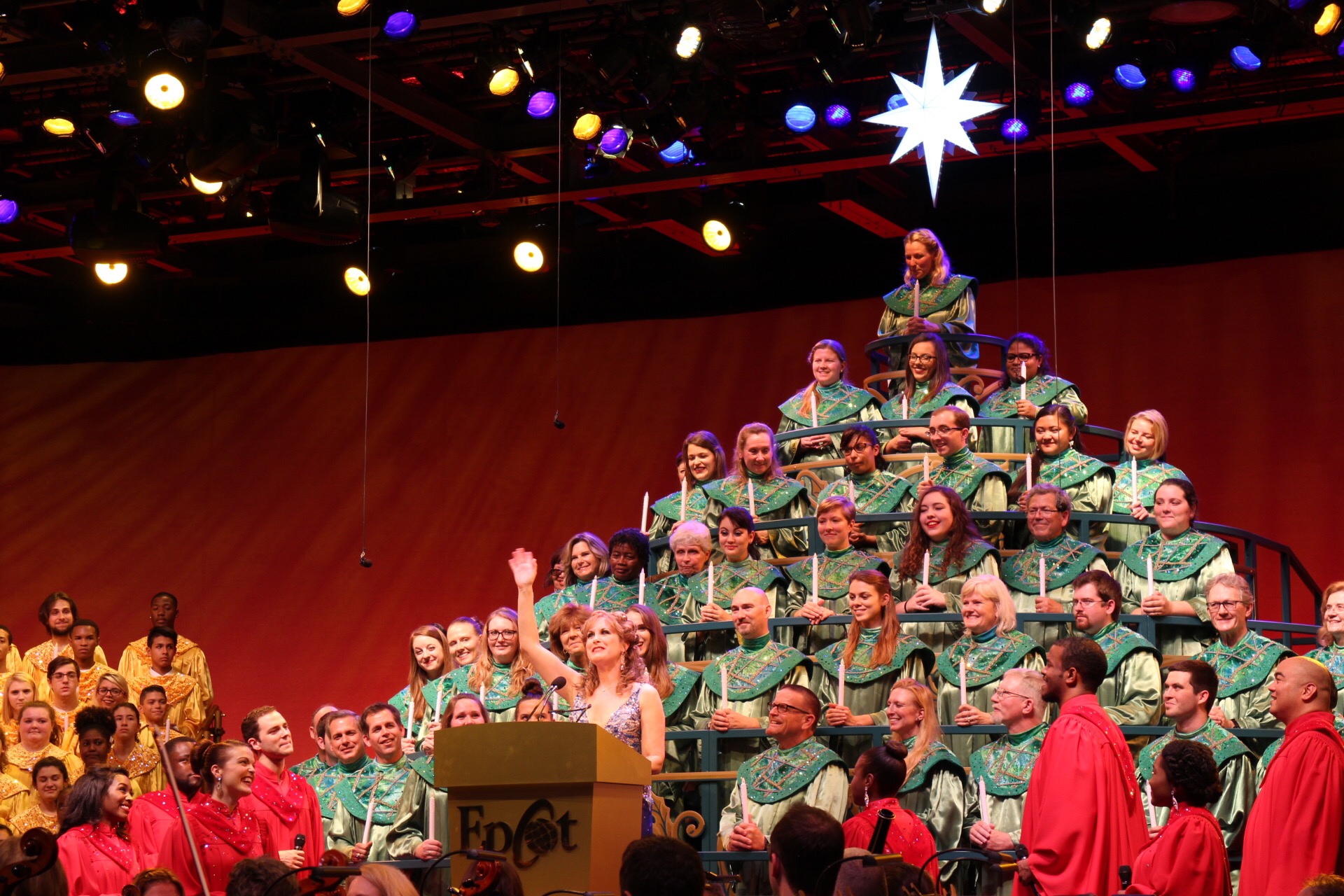 Jodi Benson Candlelight Processional at EPCOT
In 2011 I saw Jodi Benson receive her Disney Legend award at the D23 Expo. She and a few other Disney Princesses graciously accepted the magical title. I cried. It was so special. When Jodi gave her acceptance speech, her passion for her career with The Walt Disney Company filled the room. You could reach out and touch it. Only one thing overshadowed it: her love for God. She quoted John 15:5 as her "life verse." I was so moved by it that I had it in my Twitter bio for years.
And now you know where I'm coming from when I say that Jodi Benson is the literal perfect person to narrate the Candlelight Processional at EPCOT. Seeing such grace and gratitude behind that podium is so inspiring. Jodi Benson is an incredible woman of faith. Her trust in God and eagerness to tell others how He loves them completely moves me.
Clearly a Jodi Benson Candlelight Processional is my favorite but I've seen it with other narrators, like Neil Patrick Harris and Lea Salonga, and the show is always excellent. If you're not familiar with the Candlelight Processional, imagine a massive choir of the Voices of Liberty, Cast Members and high school students filling the American Gardens Theater in World Showcase. Then imagine a large orchestra and as the conductor begins, a vibrant wall of Christmas music blows through the audience. It's all done in Disney fashion and a flawless production. I have so much respect for Disney for offering such a rich display of God's word in this magnificent way. This show truly celebrates the reason for the season: Jesus' birth.
Definitely plan ahead and include this in your holiday plans at Walt Disney World. There are dining packages that include reserved seats for one of the three nightly shows. This is your best bet for a guaranteed seat. Narrators typically appear at three shows for three days so you have nine chances to see your pick. No matter what, get there early and plan for increased holiday traffic.