---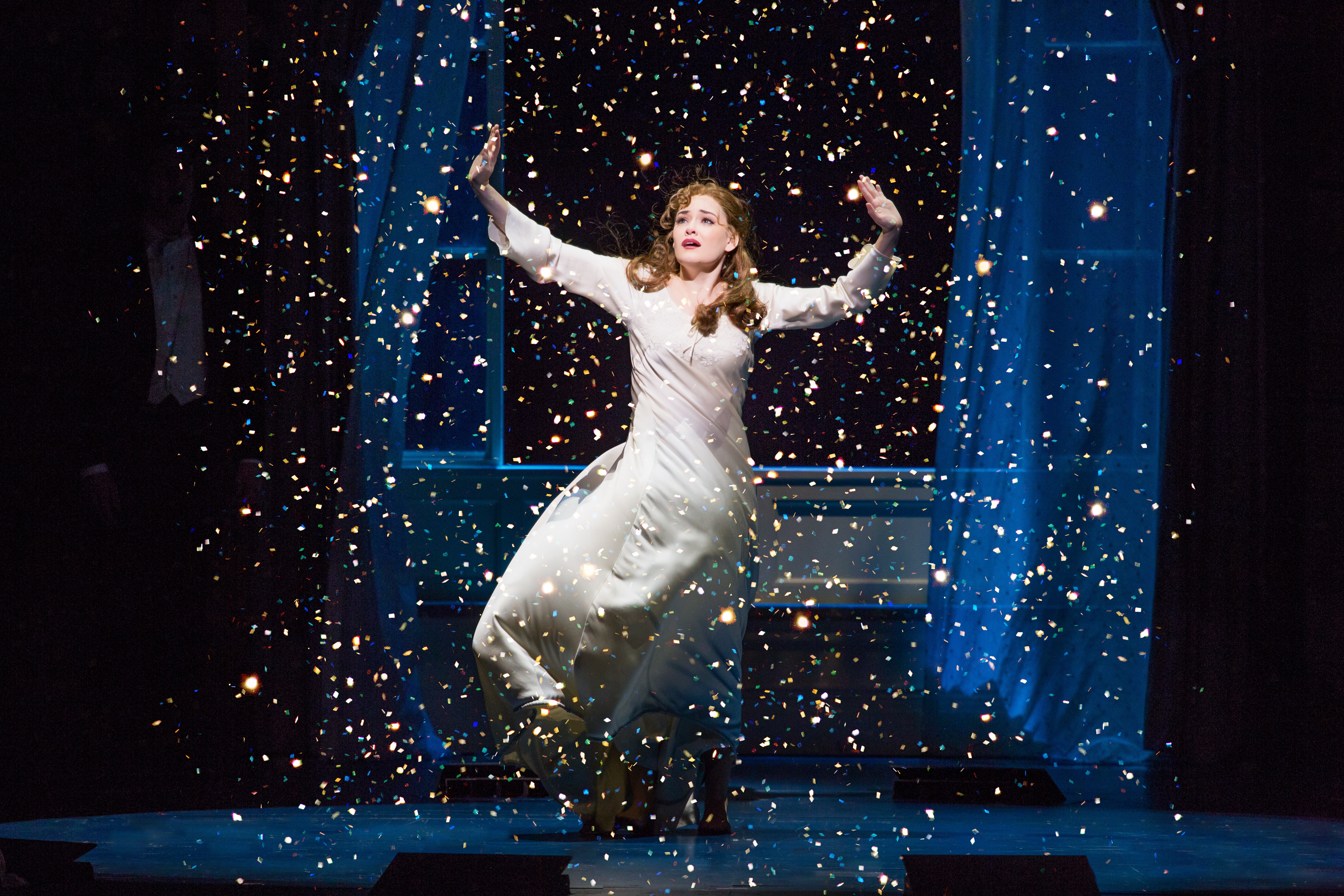 Disclosure: The Dr. Phillips Center is a partner of this website and often provides tickets for shows.
At Finding Neverland at the Dr. Phillips Center I experienced one of the most beautiful moments I ever have in a theater. It's the moment pictured in the photo above and there's no way to put it into words. This is a deeply moving show with some heavy content and I thoroughly enjoyed the journey. Neverland is an ultimate happy thought for me and Peter Pan is my favorite Disney movie. The Finding Neverland musical is sure to be loved by all Peter Pan fans for sharing a peek into the creation of this beloved tale.
An overview of the show from the Dr. Phillips Center site: "Finding Neverland tells the incredible story behind one of the world's most beloved characters: Peter Pan. Playwright J.M. Barrie struggles to find inspiration until he meets four young brothers and their beautiful widowed mother. Spellbound by the boys' enchanting make-believe adventures, he sets out to write a play that will astound London theatergoers. With a little bit of pixie dust and a lot of faith, Barrie takes this monumental leap, leaving his old world behind for Neverland where nothing is impossible and the wonder of childhood lasts forever."
Finding Neverland is not your typical musical. The vocals are sung beautifully but I didn't leave with a catchy song in my head. From this show I got a deeper appreciation for author J.M. Barrie. While there are happy thoughts, the tone of the show overall is deep and pensive. Finding Neverland is pretty to look at but also offers a view into imagination, inspiration and loss.
Finding Neverland is in Orlando at the Dr. Phillips Center for the Performing Arts through Sunday June 11th. Tickets can be purchased at DrPhillipsCenter.org.