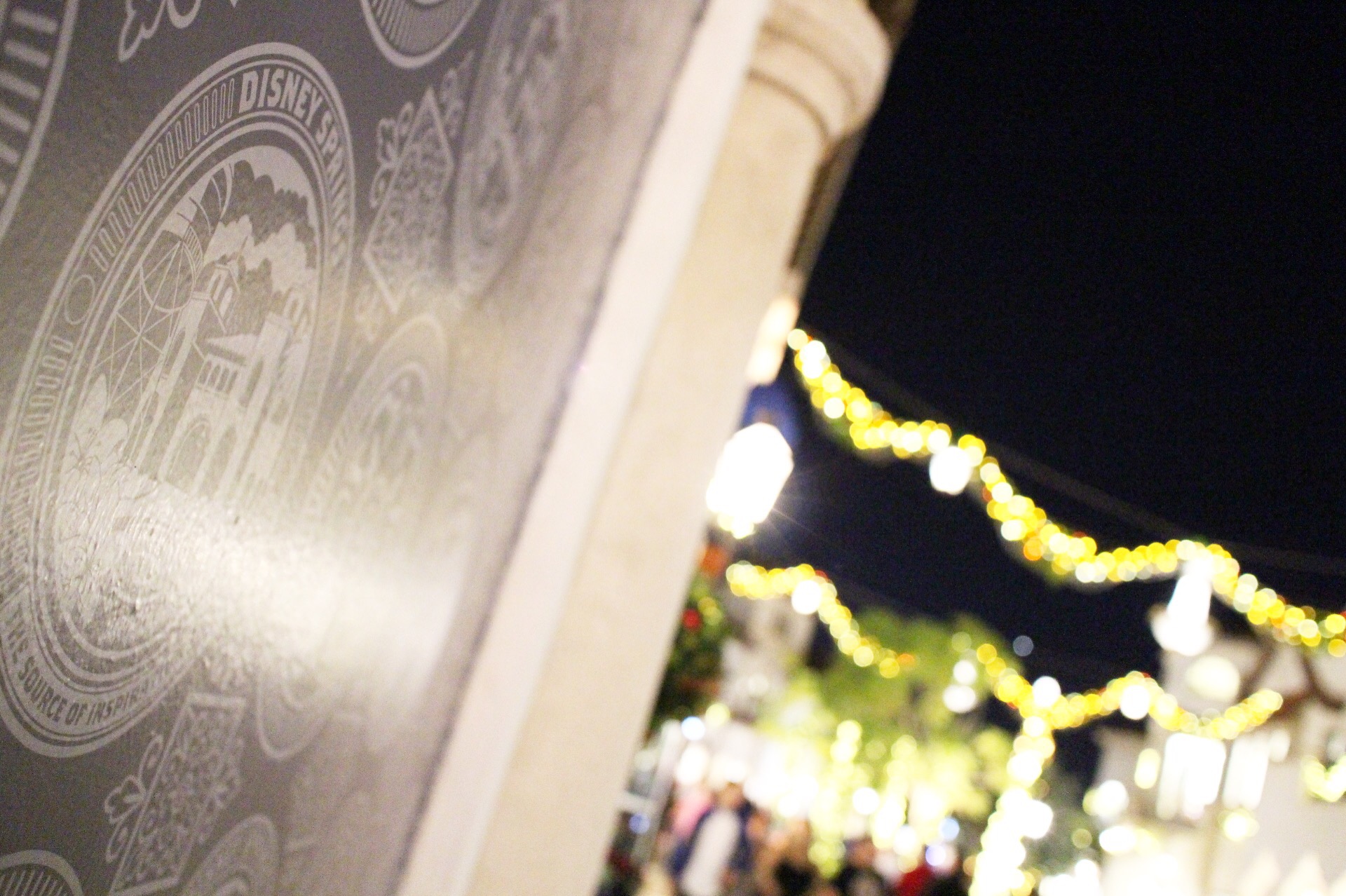 Me and my fiancé had a Christmastime visit to Disney Springs recently and I wanted to share my favorite details and some tips. If you wouldn't normally visit Downtown Disney, Disney Springs is completely different and I suggest fitting it into your trip for the dining options alone. For now let's talk about Disney Springs Christmas additions.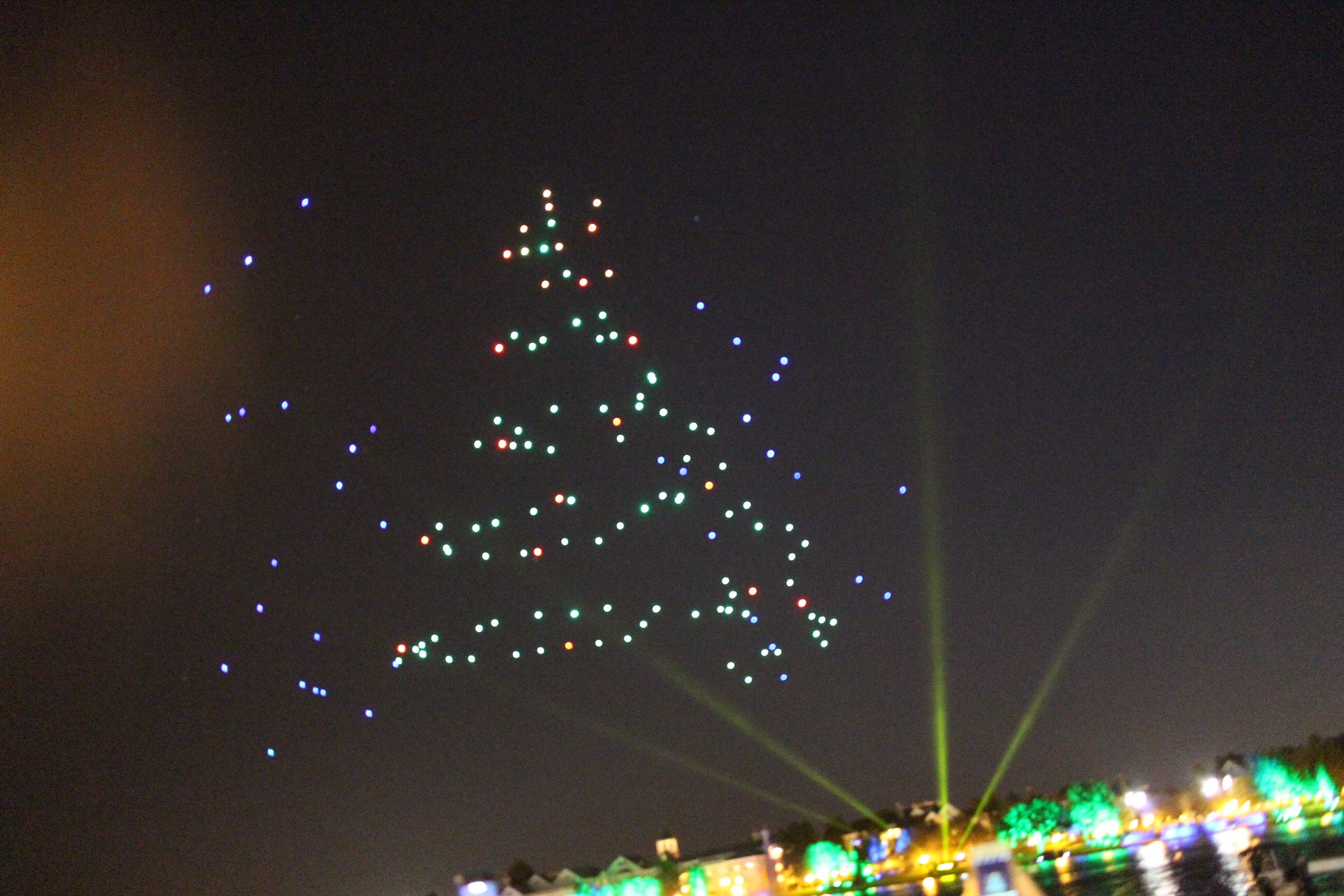 Starbright Holidays is the brand new one-of-a-kind drone light show that you can see at 7:00 p.m. and 8:30 p.m. each night through January 8th. It's a very simple and peaceful show but still completely awe inspiring because of the precision of the technology. Make your way to Disney Springs to see it this holiday season! The best viewing is from the West Side near where the Characters in Flight Balloon is.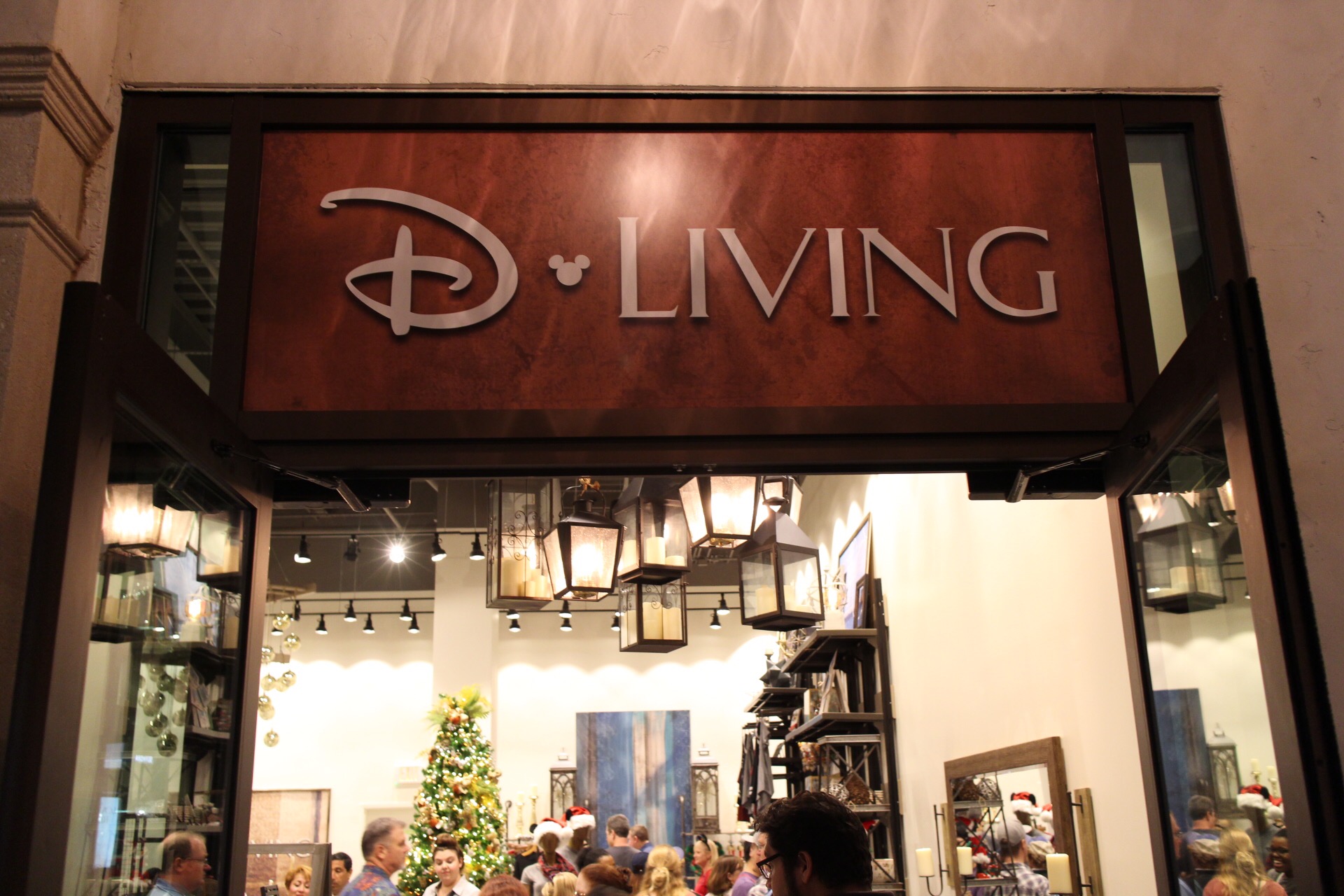 There's a new pop-up shop for the holidays called D•Living. It features magical decor put together in the best way and some new shirts for Christmas. We ended up getting a couple of things here. The table setting is gorgeous! The whole place is just shimmery eye candy.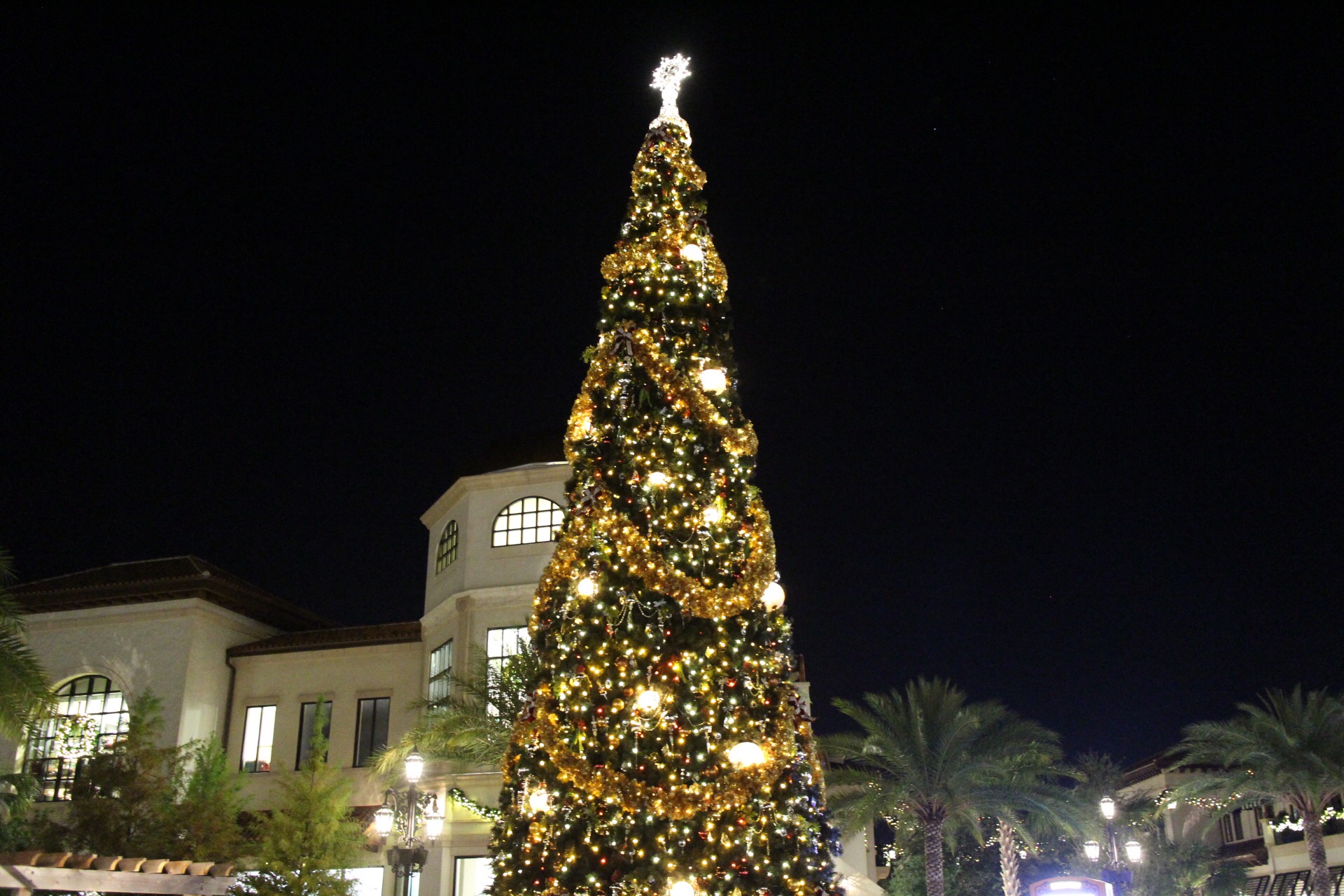 I absolutely love all of the trendy, modern Christmas decor out for the season. Glitzy garlands with chandeliers hang over the Town Center. It's perfect. The only downside is… parking. Cars were circling, lurking, following people to their cars and–I can't believe this but–standing in a spot while their driver came to claim it. It's all about expectations so just know this is a possibility during the holiday season, especially on the weekends. I'm hoping for another parking garage to pop up quickly behind Cirque du Soleil. Disney Springs is still worth visiting, maybe try getting there in the late afternoon before the dinner rush or at an off time. Which leads me to a tip about timing your leave. We were stuck in traffic on the way out but since we were heading through Disney property we had a fantastic view of Iluminations and that sparkling holiday tag. I've also seen the fireworks from the top of the Orange Garage and it was a pretty great view.