Disclosure: I was invited to an advanced screening of Moana and a night of fun at Disney's Polynesian Resort Village, including a Disney's Polynesian Bungalow tour, to celebrate its release. Amazon links are affiliate links.
I recently wrote about Disney's Polynesian Village resort and an adventure I was invited to go on. That adventure included getting to know Moana by meeting the character, seeing the movie (read my Moana review) and exploring the Polynesian. For the first time in forever, I got to tour a Disney's Polynesian Village Resort Bungalow. These Disney Vacation Club properties are spectacularly placed on the Polynesian beach with a fantastic view of the Magic Kingdom. Each night, guests that stay in the Bungalows have an incredible view of Wishes fireworks. I've seen the Bungalows while floating by on a boat to and from Magic Kingdom. I was thrilled I could finally see one on the inside.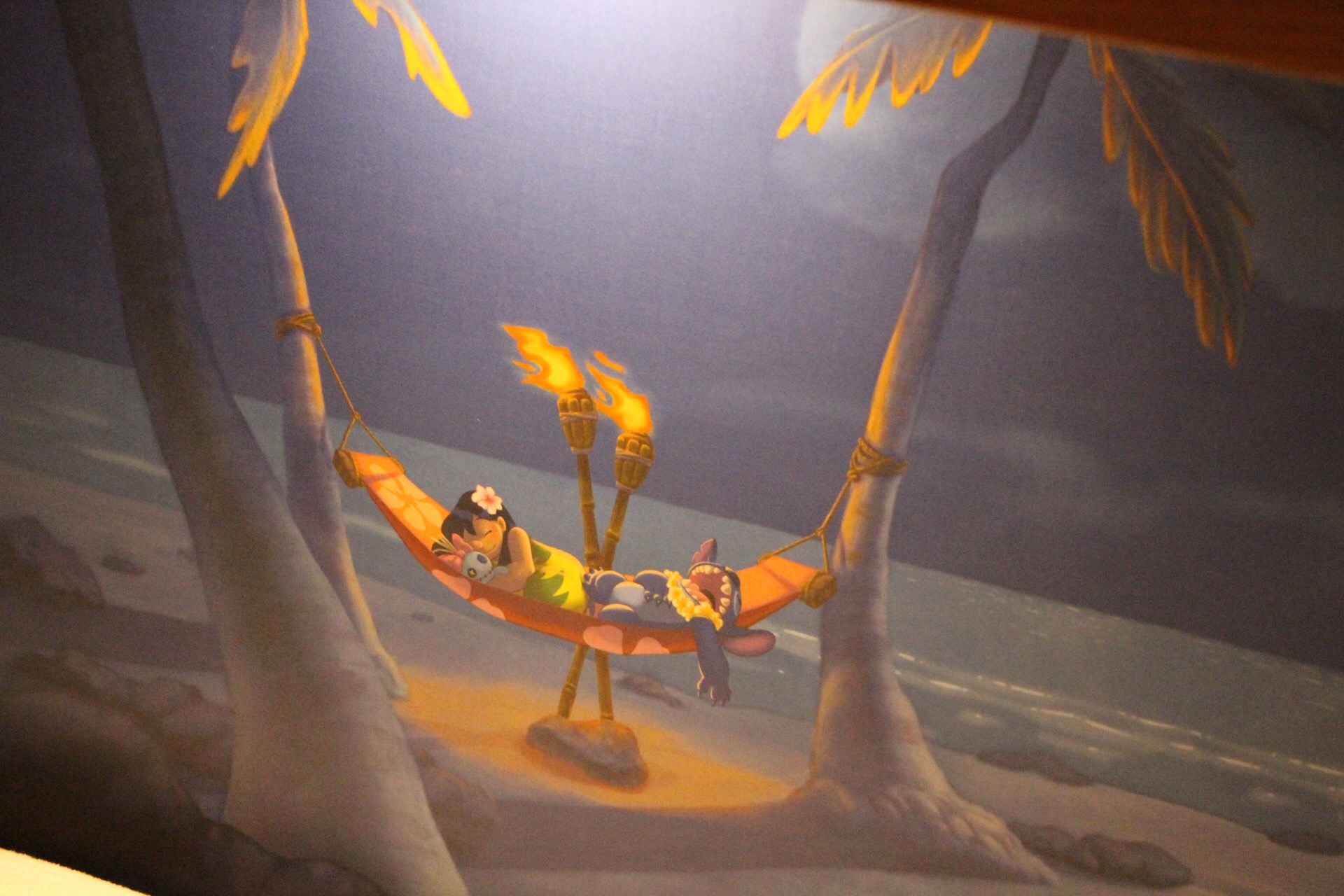 Disney's Polynesian Village Resort Bungalow Lilo & Stitch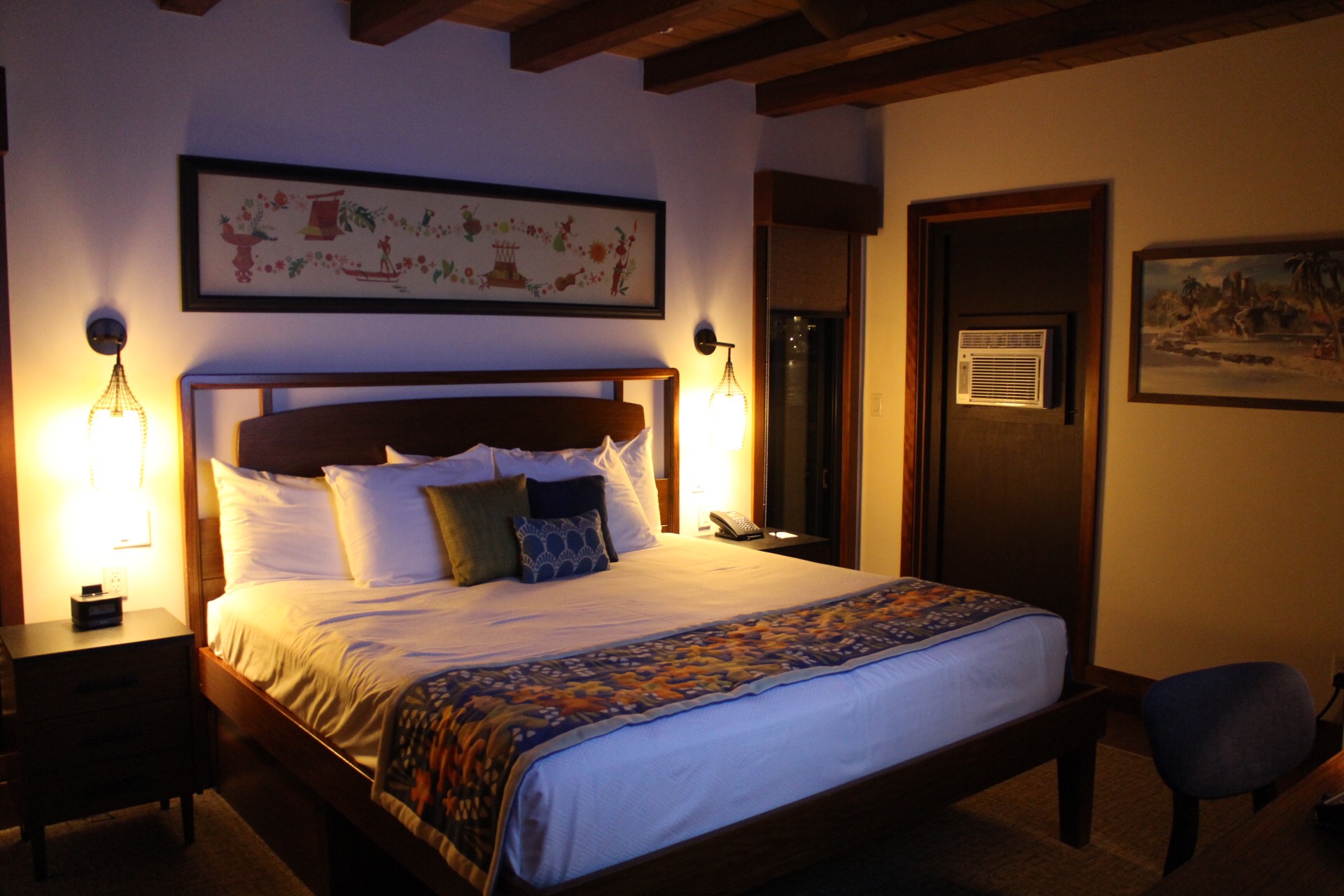 The Polynesian Bungalows host the most incredible art. If you like Adventureland, the Polynesian, trader Sam's or anything related, the Bungalows should be on your Disney bucket list. It feels like a small home with its two bedrooms, kitchen, living room and beautiful outdoor space right on the Seven Seas Lagoon. With a king bed, a queen bed, a queen sleeper sofa and two twin pull down beds, each bungalow sleeps up to 8 adults. The pull downs have sleepy little art inside pictured here with the Electrical Water Pageant and Lilo and Stitch. I'm guessing most people don't spend too much time in their rooms on a Walt Disney World vacation. The Polynesian Bungalows may have you skipping some park time so you can enjoy them. The interiors are simple yet capture everything I love about the Polynesian style. The art featured beautiful blues, greens and oranges and yellows with tropical scenery.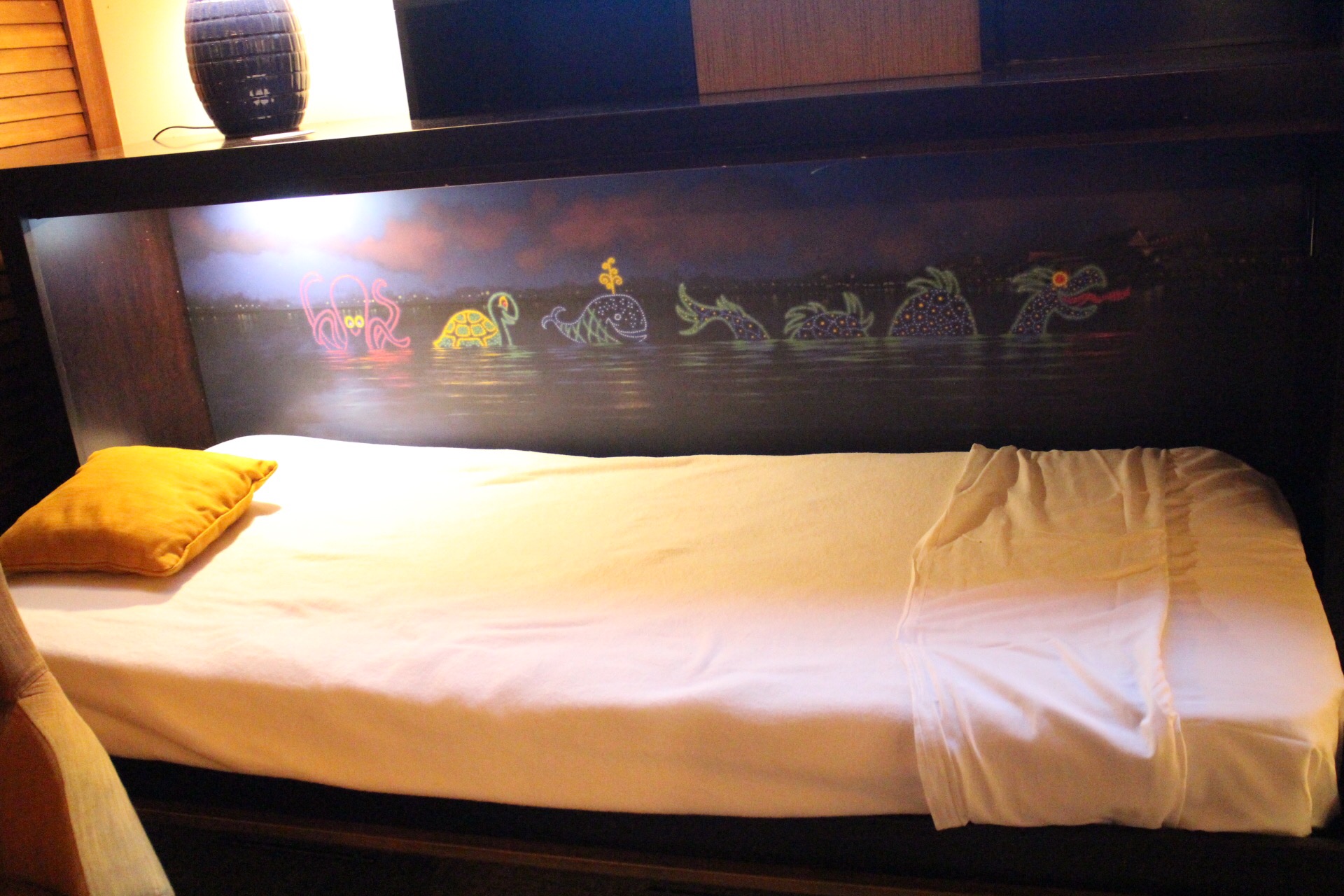 Disney's Polynesian Village Resort Bungalow Electrical Water Pageant Bed
Now you're probably wondering two things. Can you book these without being a Disney Vacation Club member? Yes. You can book them like a regular room. How much does a stay in one of these cost? I did a little search and got $2437 per night but prices always vary. Definitely a splurge but a perfect way to celebrate something extra special.