Disclosure: Disney LeSportsac Bambi collection pieces were sent to me for review and giveaways.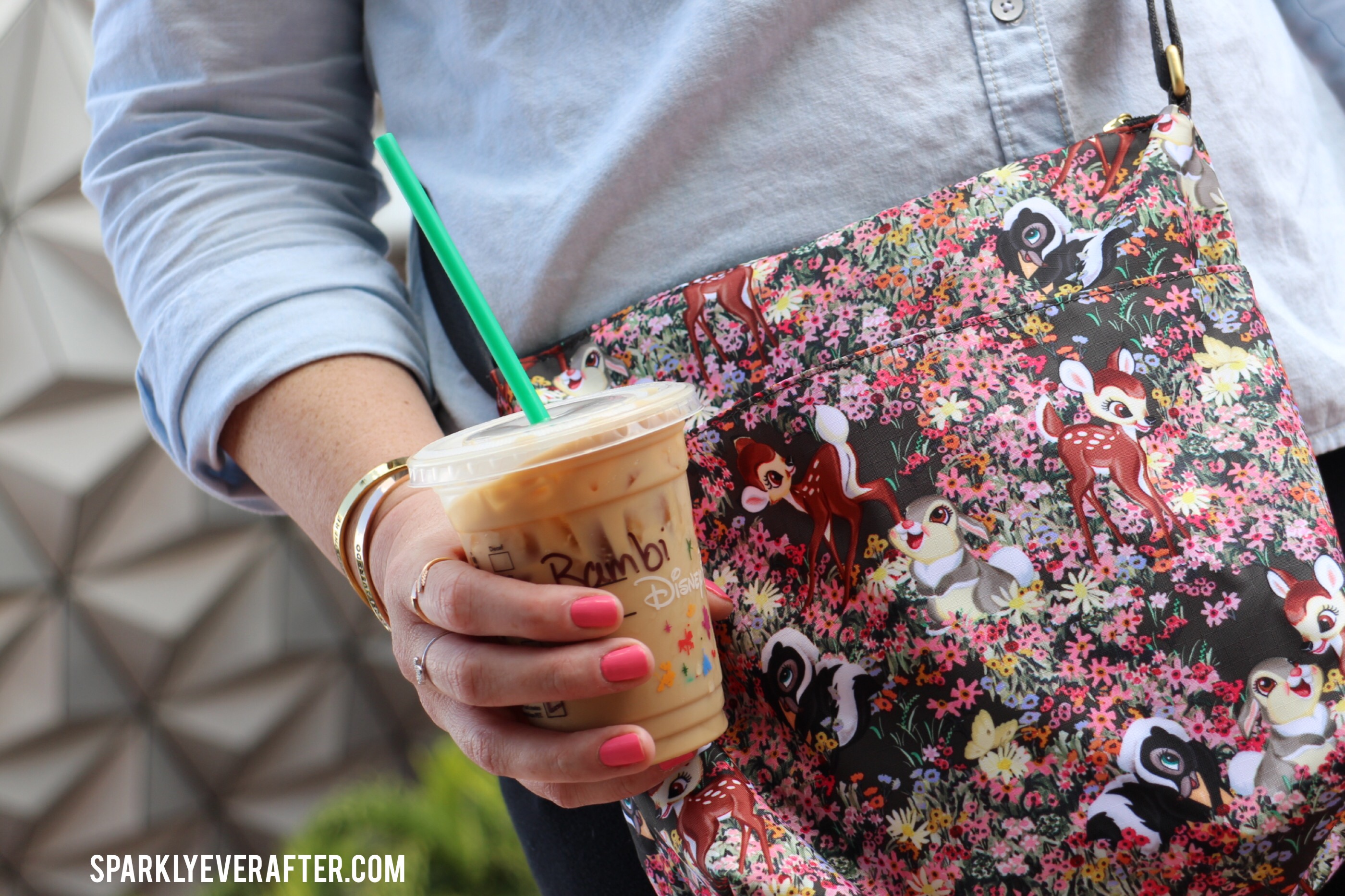 LeSportsac Bambi and Friends print in the Small Cleo Crossbody style at EPCOT
The Disney LeSportsac Bambi Collection has arrived in all its pastel, woodland creature glory. This is one of the prettiest color combos I've seen from Disney and LeSportsac yet. LeSportsac says "this collection tells the story of friendship and invites you to frolic in the springtime forest with all the pretty flowers." So many flowers and Flower the skunk. Also Thumper! The pink Thumper cosmetic in this collection is one of the cutest LeSportsac Disney collab pieces so far. Thumper's sweet little face is just–go see it for yourself. The LeSportsac cosmetic cases are really durable just like the bags. They have lasted me for years, even as an everyday makeup bag. The darker you go the more likely it is that it will look better for longer but even the light prints last for me. The pretty pink on the inside of some of these Bambi collection pieces will definitely hold makeup smudges well.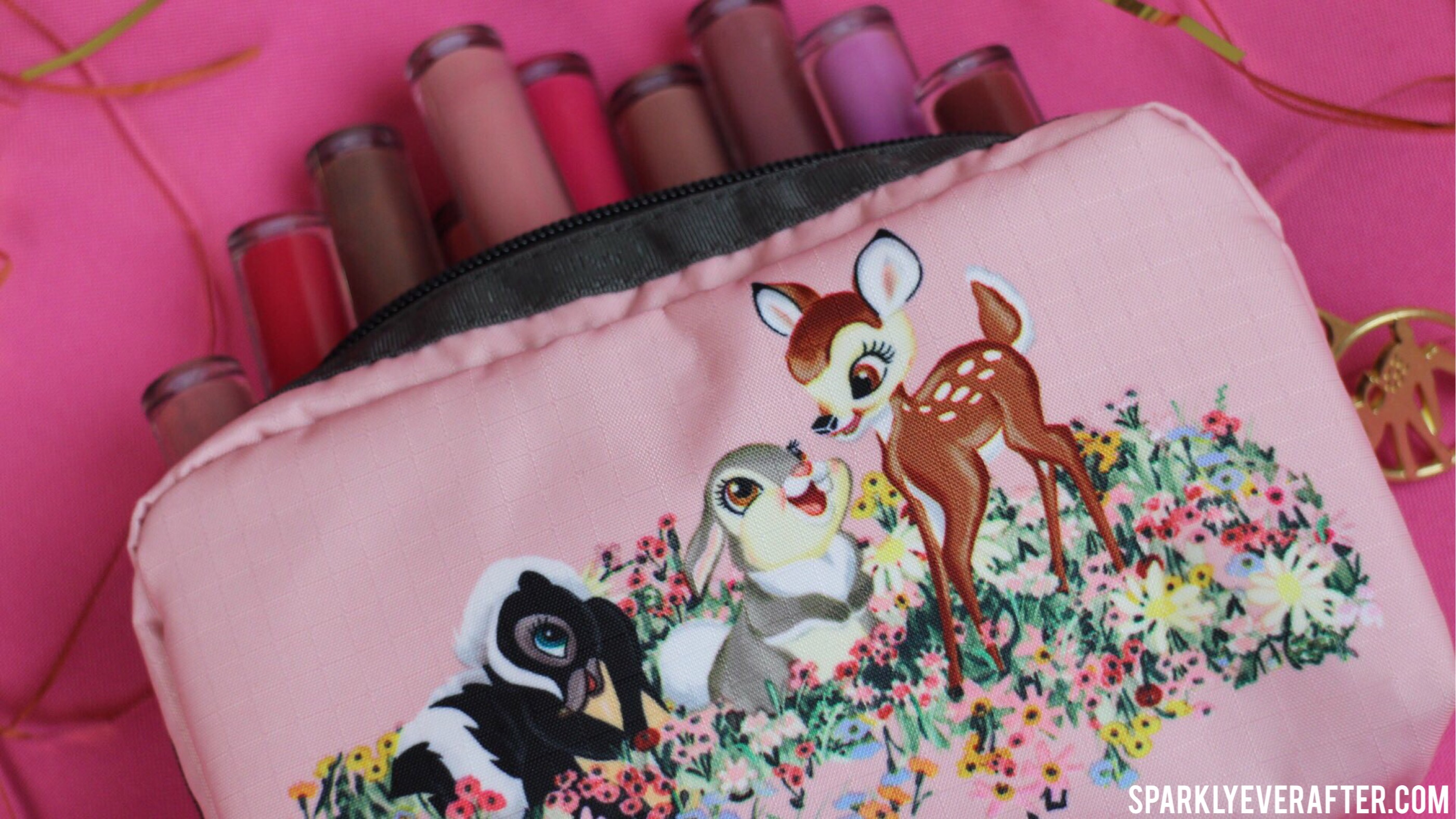 LeSportsac Bambi Rectangular Cosmetic filled with my favorite Colour Pop matte liquid lipsticks
I recently spoke with my girls at LeSportsac and loved getting some inside details. This collection features classic Bambi art revamped by LeSportsac. I was also told that beyond these cute LeSportsac Bambi prints, there will also be a Thumper print "Thumpin' Around" that will be exclusive to Amazon and some other stores.
Some of my favorite LeSportsac bags styles are the Small Cleo Crossbody, great for hands free Disney Park exploring and the Medium Weekender, perfect for under the seat of an airplane but still leaves legroom. The Large Weekender also makes for an excellent, durable piece of luggage though it can be a bit heavy when full.
LeSportsac Bambi and Friends print in the Small Jenni style at Disney Springs
Get in on giveaways for super cute pieces from this collection this month on my Instagram and Twitter. I'm @SparklyNicole. At any time there are usually a few different Disney LeSportsac collections for sale but they come and go with the seasons. You can see my full archive of all Disney LeSportsac collections too. Shop the LeSportsac Bambi collection at LeSportsac.com.