This fabulous cosmetics line launched last weekend and I've got Beautifully Disney swatches of all the colors here for you as well as a little review of the lip glosses, nail polishes and eye shadows! To see my video and more detailed photos of the collection and packaging visit my previous post here.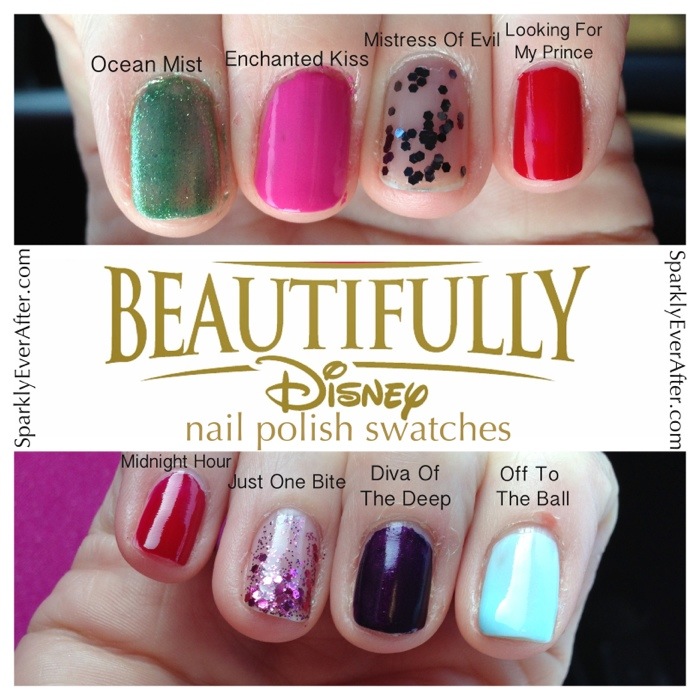 I am really picky when it comes to polish and usually only trust OPI and Essie. However, I really wanted to give these a shot and am so glad I did. The quality is excellent! I painted a single coat of each color on different nails four days ago and still don't have any chips. Without a topcoat that's pretty impressive! The consistency is so smooth. The most admirable color in this collection is Ocean Mist simply because it is so original and reminiscent of a mermaid tail. The two glitter polishes, Just One Bite and Mistress Of Evil, seem unique as well. Off To The Ball is very pretty on but you will need to paint carefully as it can be spotty like most light colors tend to be.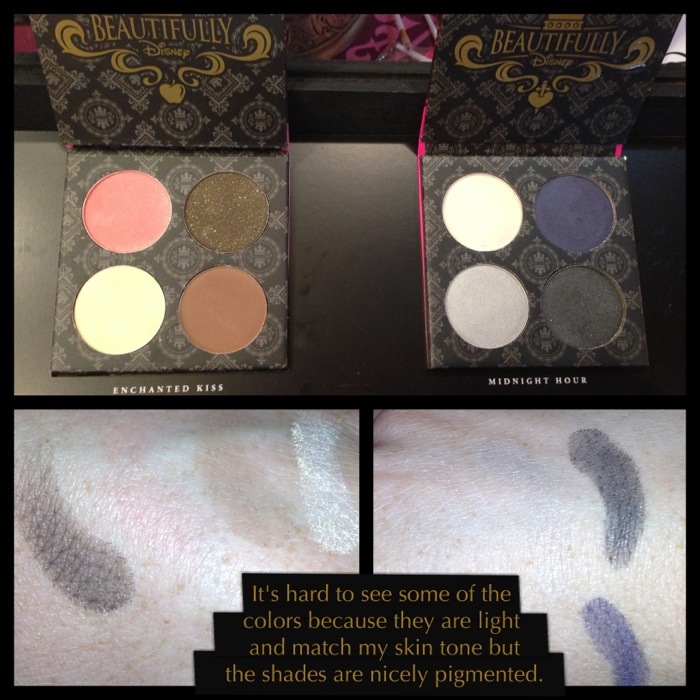 I received the Enchanted Kiss eye shadow palette and it is also what the makeup artist put on me at the launch and I am in love with it. I wore it yesterday too and just love how the matte, tan looks on my eyes. This palette is super natural and creates a classic, polished look. You hardly have to blend the colors because they are paired so well. The lightest color is absolutely perfect for highlighting the brow! I almost want to get another for backup because I love this palette so much. I didn't play with the Villains palette more than swatching it but it looks nice if you're into blue-gray hues.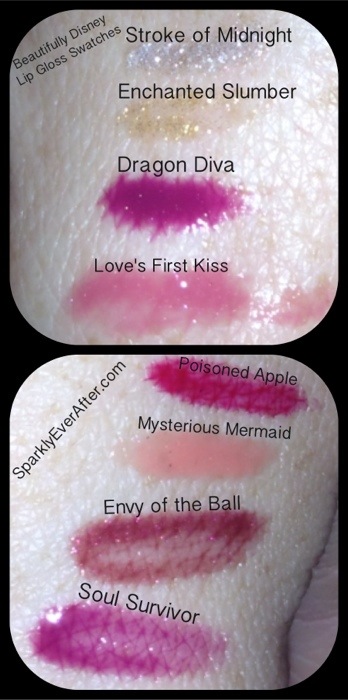 Lastly, these lip glosses have the. cutest. packaging. I just adore having Disney Princesses on my makeup. I'm not a huge lip gloss fan in general but the consistency on these is really nice. Don't expect a blast of color as they are all pretty sheer but they do seem to be buildable.
Comment below and tell me what you are loving from Beautifully Disney's Wickedly Beautiful collection so far. 🙂 I plan to have Beautifully Disney swatches from all of the collections. Come back each season to see the new makeup!